Crotchfire


Gender:

Joined: 06 Jun 2005
Posts: 527
Location: You wouldn't believe me if I told you.
Posted: Thu May 28, 2009 12:53 am

Post subject: Another browser game, this one featuring beatdowns!

---

So I found this game on the intarwebz: http://www.mmatycoon.com

The basic idea is that you are a manager for several professional MMA fighters. You can either hire free agents off the street to be your own modern gladiators, or you can create your own from scratch.

I personally recommend creating your own... free agents tend to be fighters who've losing records and their managers realized they were duds and then sacked'em.

When creating a fighter, you choose his name, age (younger fighters learn fasters/gain more skill points per training session, older fighters start with more skill points to distribute), where he's from, where he's headquartered in the MMA world, and put points into various stats: General skills like Boxing, Muay Thai, Wrestling, and Brazillian Jiu Jitsu, specific skills like punching, kicking, elbows, knees, takedowns, submissions, takedown defense, ground and pound, etc. as well as physical stats like Agility, Balance, Conditioning, Strength, Speed, and Flexibility.

Once you've gone through all that, you take your fighter(s) to the gym and start training 'em. Once you feel your fighter is ready to start proving his mettle, sign him up for a fight at the QFC (Quick Fighting Championships) and once a fight is booked, he'll fight in 3 days, during which time you can scout out the general stats of your opponent (Oh crap, I signed an 18 year old to fight without training much first, and I'm fighting a 22 year old dude who's got the same build I do, but is superior in every way).

If you manage to win your fight, you might get a contract to fight at a bigger venue with larger cash prizes, as well as maybe getting a sponsorship offer from one of the many in-game businesses (nutritional supplements, clothing, private gyms)

I started playing this about a week ago, and I'm hooked. The strategy is pretty deep, and all-around weaker fighters can beat all-around stronger fighters if you align your tactics right to fight the sort of fight that favors you. It doesn't take too long to play; you can usually make all of the decisions you would make for one day in 30 minutes or less.

Lastly, if you try it out and like it enough to get a VIP membership... kindly say that "RectalAtrocity" (juvenile, I know) referred you to the game. Doesn't do anything except lengthens the amount of time my VIP membership lasts.

So c'mon, let's go beat some ass!
_________________
The official MILF-masta of the AlP forums.
In addition to my well-documented exploits, my first two initials are MF. Seriously, I'm not making that up.
Digitaaliklosetti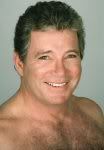 Gender:

Joined: 19 Apr 2005
Posts: 1850

Posted: Thu May 28, 2009 12:15 pm

Post subject:

---

Looks like something I could get into. I'm just playing too many fucking browser games already, to be able to learn and keep track of a new one. Maybe later, though.
_________________
bitchez n hose